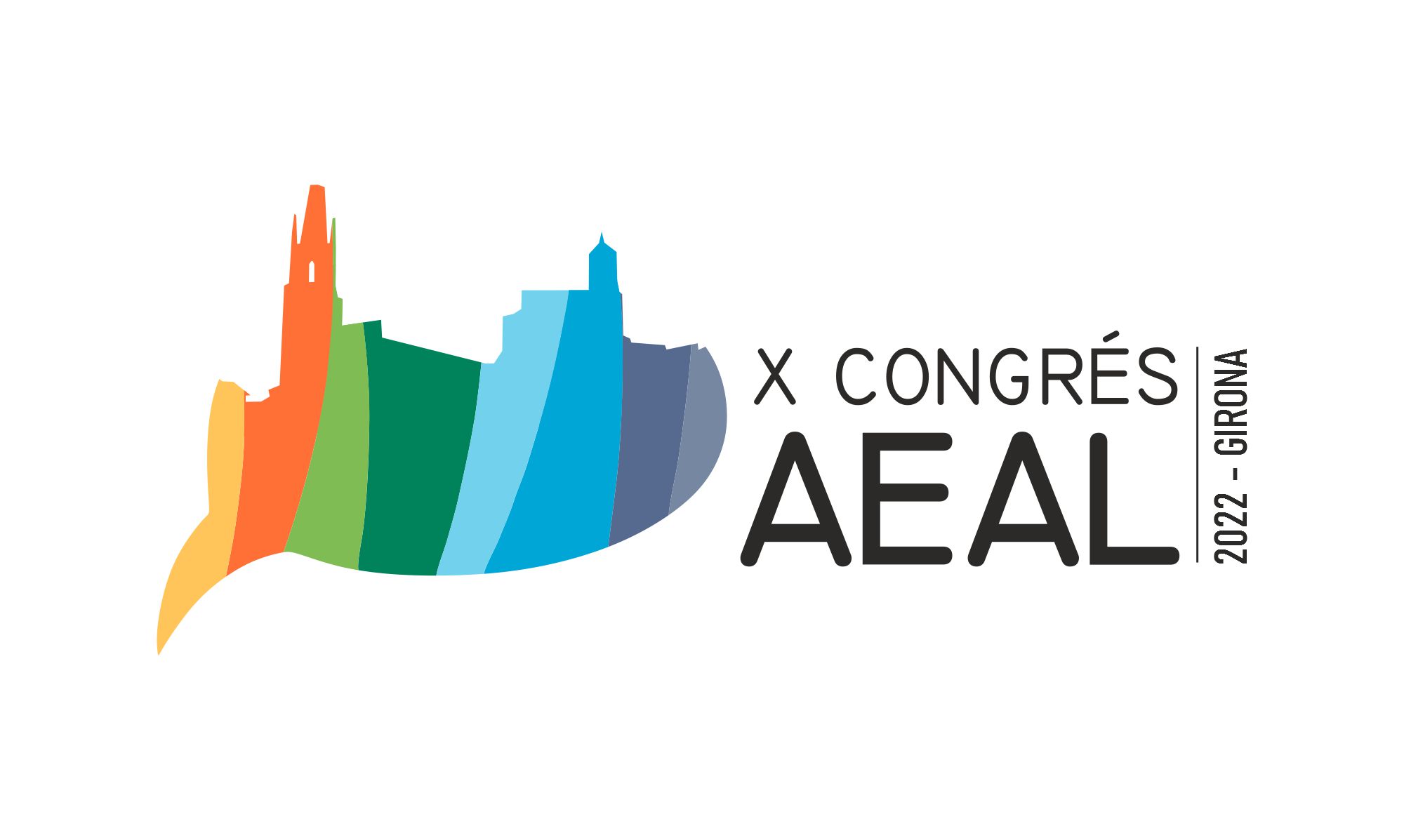 t took place in Girona from September 6 to 9, 2022.
During the congress, honorary members were named to Dra. Itziar Idiazabal (University of the Basque Country) and Dr. Miquel Serra (University of Barcelona). Dr. Miguel Pérez Pereira (University of Santiago de Compostela) was named honorary president.
A tribute was held in memory of Dra. Donna Jackson-Maldonado.
The organizing committee was formed by:
President: Elisabet Serrat Sellabona (Universitat de Girona)
Vicepresidente: Frances Sidera (Universitat de Girona)

Secretary: Anna Amadó (Universitat de Girona)

Board commitee:

Carlos Rostan (Universitat de Girona)

Beatriz Caparrós

Miquel Llorente

Georgina Perpiñà

Gloria Burgués

Robinson Ortiz

Claudio Bahamonde
 The guest speakers were:
Dr. Miguel Pérez-Pereira (Universidade de Santiago de Compostela). "Desarrollo de lenguaje en niños prematuros de bajo riesgo"

Caroline Rowland (Max Planck Institute for Psycholinguistics). "What predicts how quickly children learn to talk?"

Napoleon Katsos  (University of Cambridge). "The acquisition of pragmatic inferencing and the role that theory of mind might have: evidence form neurotypical and neurodiverse children"

Roberta Golinkoff (University of Delaware). "What Do I See?: How Language Learners View the World's Events" 
The scientific commitee were:
Eva Aguilar Mediavilla, Universitat de les Illes Balears
Clara Andrés Roqueta, Universitat Jaume I
Llorenç Andreu Barrachina, Universitat Oberta de Catalunya
Melina Aparici Aznar, Universitat Autònoma de Barcelona
Alejandra Auza Benavides, Universidad Autónoma de Querétaro; Hospital General Dr. Manuel Gea González
Rebeca Barriga Villanueva, Universidad Nacional Autónoma de México
Aurora Bel Gaya, Universitat Pompeu Fabra
Laura Bosch Galcerán, Universitat de Barcelona
Anny Castilla-Earls, University of Houston
Eliseo Díez Itza, Universidad de Oviedo
Stephanie Durrleman, University of Fribourg
Mª José Ezeizabarrena Segurola, Universidad del País Vasco/Euskal Herriko Unibertsitatea
Carlos Gallego López , Universidad Complutense de Madrid
Miguel Angel Galeote Moreno, Universidad de Málaga
Ibon Manterola Garate, Universidad del País Vasco/Euskal Herriko Unibertsitatea
Sonia Mariscal Altares, Universidad Nacional de Educación a Distancia, UNED
Victoria Marrero Aguiar, Universidad Nacional de Educación a Distancia, UNED
Verónica Martínez López, Universidad de Oviedo
Gary Morgan, City University of London
Pilar Prieto Vives, Universitat Pompeu Fabra
Mariela Resches, CONICET Argentina
Magda Rivero García, Universitat de Barcelona
Cecilia Rojas Nieto, Universidad Nacional Autónoma de México
Celia Renata Rosemberg, CONICET Argentina
David Saldaña Sage, Universidad de Sevilla
Mónica Sanz Torrent, Universitat de Barcelona
Miquel Serra Raventós, Universitat de Barcelona
Marta Shiro, Universidad Central de Venezuela
Liliana Tolchinsky Brenman, Universitat de Barcelona
A prize for the best poster of the conference was awarded to Max Freeman (Enhancing Vocabulary and Oral Language Skills in Young Children Through Clay-based Language Stimulation) and two recognitions to Joan Birulés (Selective attention modulates audiovisual world learning: a developmental perspective) and Marta Shiro (Las interjecciones en conversaciones de niños bilingües).
Los resúmenes de los trabajos del congreso fueron publicados en el libro de resúmenes:
https://aeal.eu/wp-content/uploads/2022/09/Libro-resúmenes-Primera-version.pdf