During the 9th Congress of the Association for the Study of Language Acquisition (AEAL) it took place a tribute to Mª Angeles Mayor Cinca. During the act Miguel Pérez Pereira, Begoña Amparo Zubiauz de Pedro, and Fernando Cuetos gave a lecture in her memory. A commemorative video was also shown. You can found it on facebook:
OBITUARY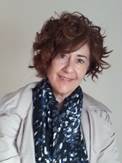 With deep sadness,we inform about the death on December 8th, 2018 in Pamplona of our dear companion and friend Mª Ángeles Mayor Cinca, teacher at the Universidad de Salamanca.
Mª Ángeles was a brilliant person who was socially and academically committed. I remember her from our student days at the Faculty of Psychology and at the Schools of Speech Therapy and Language Psychology of the Universidad Pontificia de Salamanca. She was a pionner of the Language Acquisition studies in Salamanca and one of the fundamental pillars of the AEAL, which began to take shape at the "IV International Congress on the Acquisition of State Languages", held in Salamanca under her presidency and which many of you will remember.
In her excellent career, Mª Ángeles was able to combine teaching and research on cognitive and linguistic development, language assessment and intervention, with a special dedication to educational programs for initiation to reading, in which she was a guide of our Association. She was President of the Board of Teaching and Research Staff, director of the Department of Development and Educational Psychology and of the Master's Degree in Advanced Studies on Language, Communication and Pathologies.
Mª Ángeles was a very esteemed person in Salamanca for her involvement in university, social and cultural life while keeping her roots from Pamplona. She has left us a rich and appreciate legacy of humanity with her example of dedication to work and her generous friendship. I want to record the immense gratitude due to Mª Ángeles and our heartfelt condolences to her family, friends and colleagues.
Descansa en Paz
Atseden Bakean
Descansa en Pau
Rest in Peace
Descansa en Paz
9th December 2018, Eliseo Diez Itza, President of AEAL